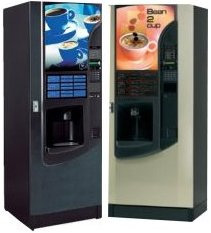 PureFoodsSystems is one of the UKs leading vending machine specialists which stocks more than 600 vending machines within its warehouses at any one time. We buy more than 3000 machines each year which we then either sell or loan out to our clients, or we refurbish them before selling them on again.
Our engineers are experts in almost every machine found on the market in the UK and can refurbish these machines for clients, or refurbish the machines so they can be sold or rented to customers. With years of experience in the industry, we make it our business to be well accustomed to all the vending machines in the UK market and beyond. We know this knowledge is what will enable our business to be at the forefront of industry progression and that it makes us a trustworthy and reliable company for our customers to use.
Some of the vending machines we work with include, but are certainly not limited to, the following:
Crane
Necta
Wurlitzer
Azkoyen
Vendo
WMF
Coffeetek
Within each of these vending machine brands there are a host of vending machines which we supply, refurbish and stock for our UK clients. We can recommend the best machines for the requirements of our UK customers and we guarantee to beat the price of any quote you are given.