Koro Prime-Coffee Machine
Koro Prime
When Technology meets Design
Attention to detail, exquisite design, perfect lighting and unrivalled performance make Koro Prime the focus for the ideal coffee break. Koro Prime is designed with soft, modern lines and is manufactured using a perfect balance of materials. The elegant "mood lighting" illuminates both front and sides and there's a large display for managing both images and text. The backlit, touch sensitive selection panel completes the look of this perfect modern coffee machine: you can see at a glance that Koro Prime is an elegant machine that will enhance any environment.
Design and interface
Large display, capacitive keypad and door and cup station lighting.
Modern finishing in line with current trends.
Distinctive and modern
An elegant "mood lighting" illuminates both the front and sides.
Contemporary Design with black shiny surfaces and user interface chromed frame.
High-quality beverages
Large drinks menu, up to 8 selections and possibility to use your own cup or jug in the cup station.
Visible coffee beans.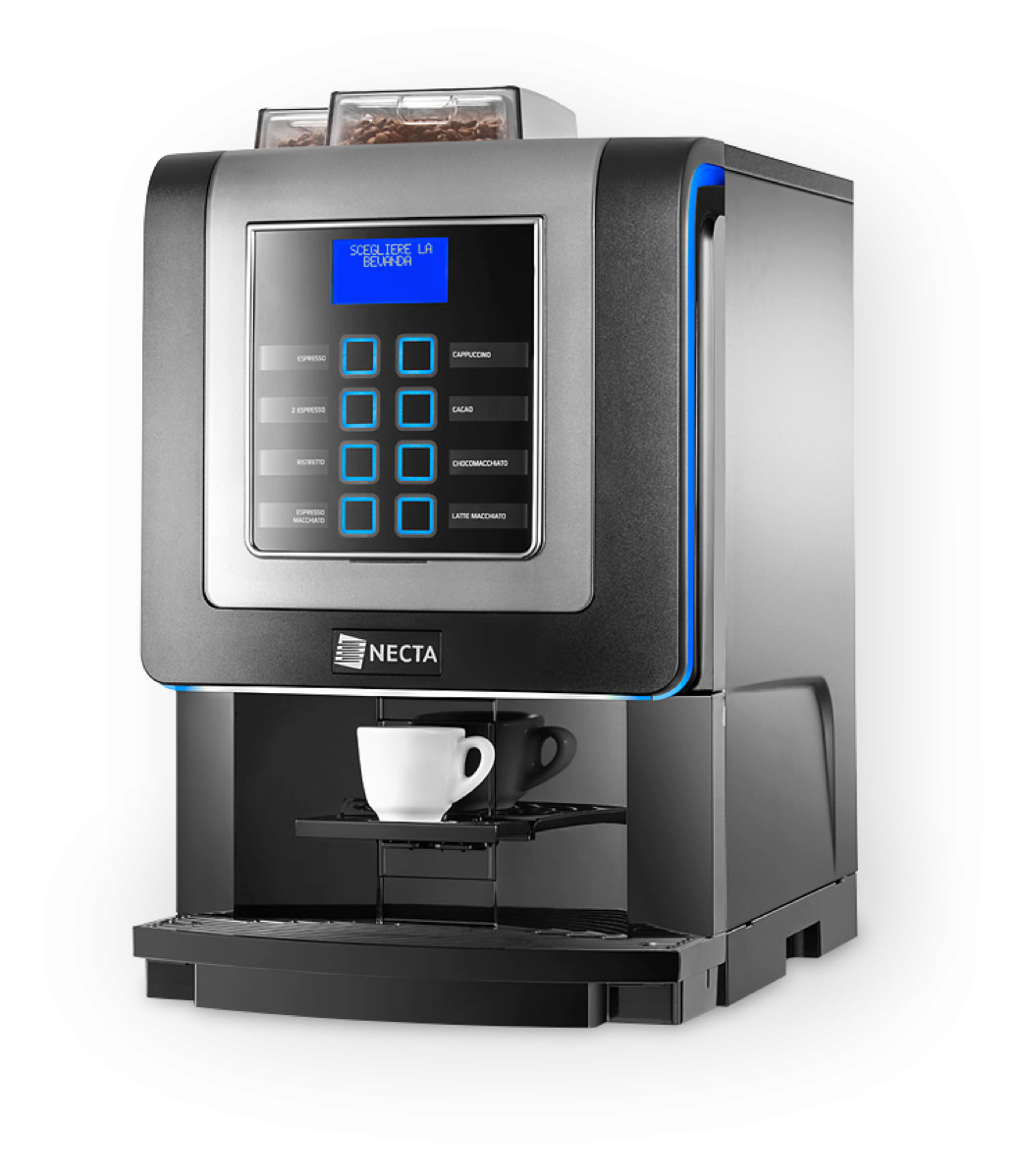 Pure Foods Systems is a family run business with over 50 years of experience in the vending industry. We specialise in supplying water coolers, coffee machines and vending machines from all the leading manufactures.

We supply all kinds of vending machines high quality; energy efficient snack vending machines to food vending machines to hot drinks vending machines. We can offer the perfect solution to suit your business.

We specialise in providing top quality ingredients at low prices. Our standard delivery is next working day if ordered before 2.00 PM and these items come straight out of a warehouse to deliver vending supplies.
Call us today at 0208 617 1516
or email: sales@purefoodssystems.co.uk
Please send any questions you need to know.