Our vending machines can be used to vend a whole lot more than what people tend to conventionally think of with cans and snacks being the only offerings.
Here at Pure Food Systems, we have branched out from just traditional vending, and work with a whole array of different businesses, vending all different types of products. We have a range of different sizes and styles of vending machines, fully customisable to be converted into what stock you want to vend. The machines come in black and can be wrapped to your branding. Many of them are suitable to both indoor and outdoor vending offering a great number of choices to suit all requirements. With a vending machine, not only does this mean you can offer products 24/7, you also do not need to have staff helping – making the process seamless and simple for both the customer and the business selling the products!
Here are some different examples of what we can vend:
Carpet Sample Vending
Curtain Sample Vending
IT Essentials Vending for your Office Space
Umbrella Vending
Cosmetics Vending
Book Vending
Map Vending
PPE Vending
Alcohol Vending
Stationary Vending
We understand that not all businesses are the same, and therefore their requirements can vary significantly. We therefore offer both long and short term rental agreements, starting from as little as half a day – with everything we do, all at highly competitive prices. We can also arrange delivery and collection at very short notice.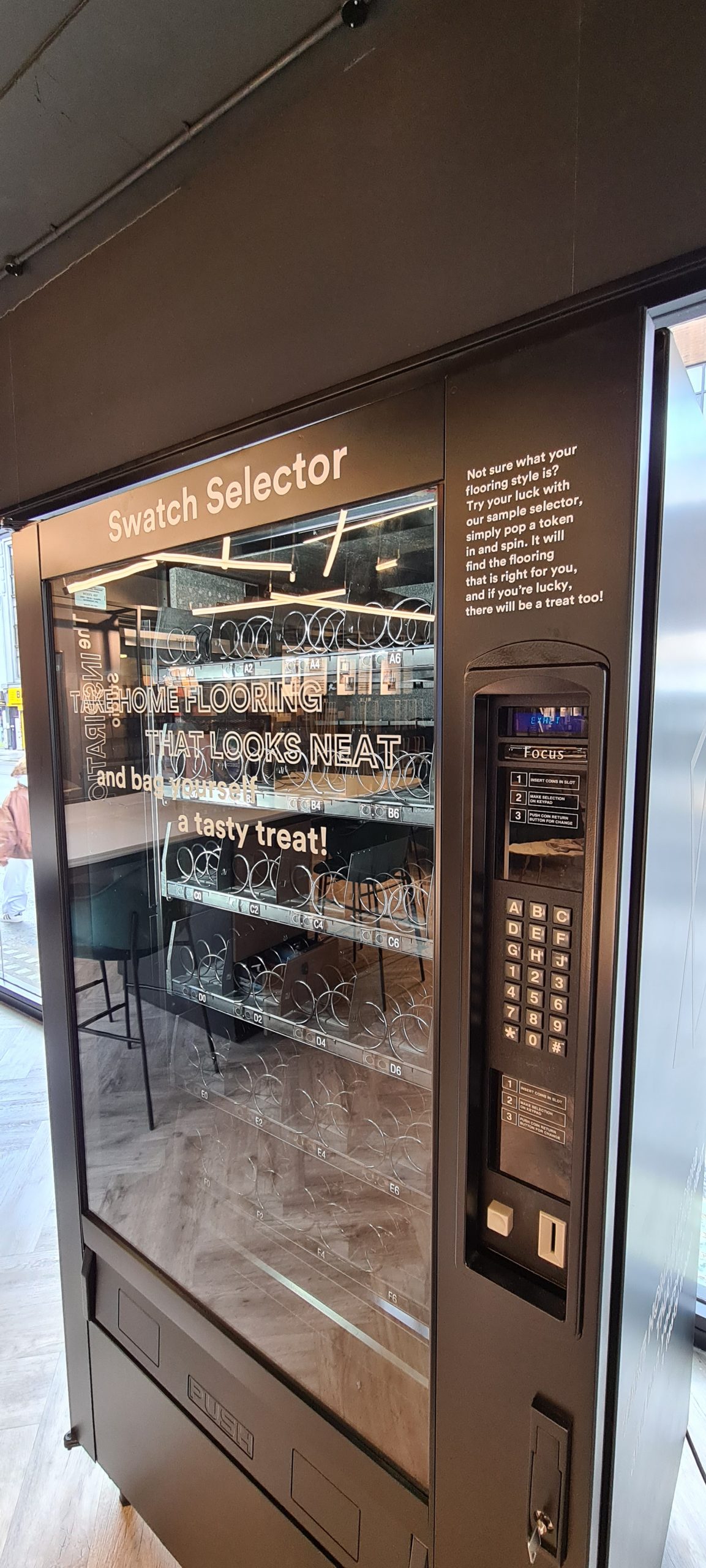 Carpet Sample Vending Machine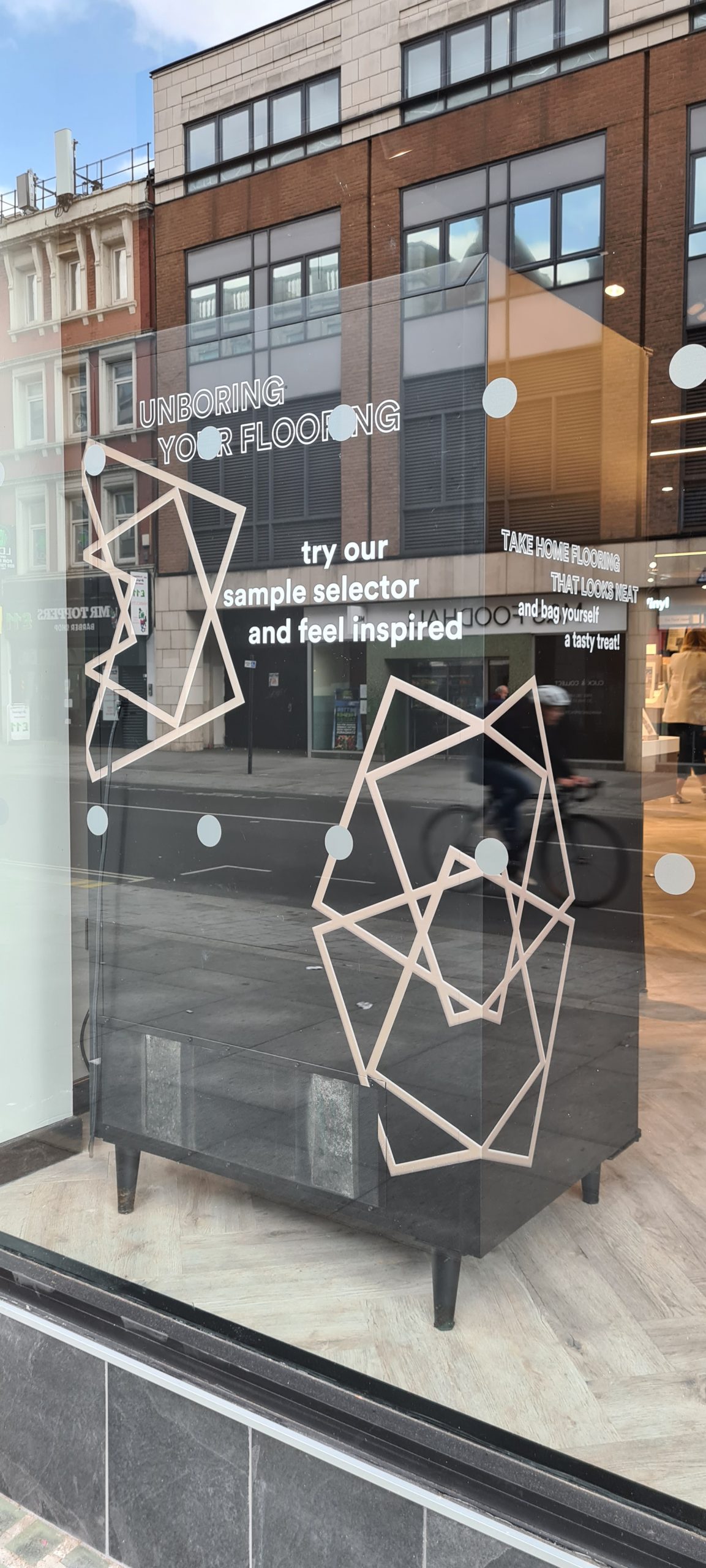 Back of Carpet Vending Machine