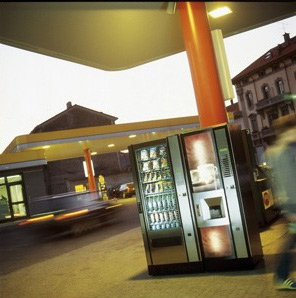 Starting a vending machine franchise is very easy and quick but it is very important to do it right. Annual sales for the vending machine industry in the USA are between $19 and $29billion so there is potential for a very lucrative business.
First of all establish where you want to place your vending machines when you are considering setting up your vending machine franchise. As Kirstie and Phil say; it's all about "location, location, location". It really is the most important part of your vending machine franchise. Once you have your first location you can begin to think about what products to include in the vending machine. It is important not to just focus on the one machine at this point but have a business plan which includes more vending machines for your franchise. And in doing so, it's important to plan where to place each machine. Having all your machines in one easy route and close together is going to reduce travel time, stress, travel expenses and will make your franchise easier to handle and maintain.
Then it is important to choose carefully what to stock the vending machines with so that your franchise is built successfully.There are so many product options when it comes to vending machines now. Long gone are the days when vending machines could only provide canned drinks and cold snacks. Now there are a huge number of products which can be vended including safety wear, golf balls, perfume, popcorn and so much more.