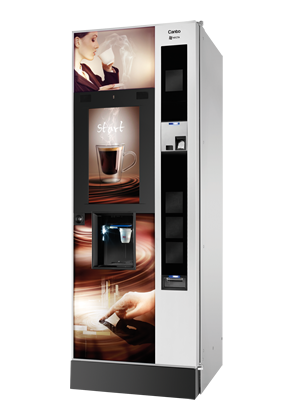 Vending machine coffee is something which has improved greatly over the last decade or so, with many major steps taken to improve the quality of the coffee dispensed from coffee vending machines.
Most people would have heard of Coffee Nation – or at least seen their self-service coffee vending machines placed throughout service stations and petrol stations and other locations throughout the United Kingdom.
Coffee Nation is a massive brand which has grown over the years and established itself as the market leader when it comes to coffee vending machines. Using fresh beans to cup and fresh milk were massive steps forward in the coffee vending machine part of the vending machine market.
The fresh element to these machines means that the coffee is so much higher in quality. These advancements have been rolled out to all vending machines which dispense coffee so that fresh, bean-to-cup coffee can be experienced by hundreds of people from dozens of vending machines across the country. Gone are the days where coffee tastes like muddy sludge and here are the days where fantastic, Costa-style coffee can be enjoyed without huge price tags.
For more information about the coffee vending machines we have here in stock at Pure Food Systems please do not hesitate to call us or pop in to see us today.