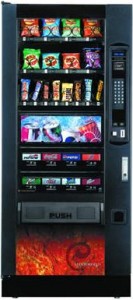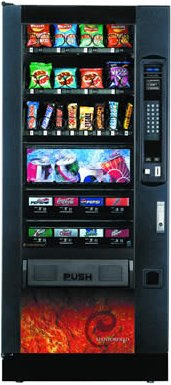 Sweet vending machines have been around for a long time and include a variety of different types such as gum ball machines, candy vending machines, jelly bean vending machines and many, many more.
But a new one to hit the market has been a vending machine which sells cupcakes to appease peoples' sweet tooth.
Yes, you heard correctly; a cupcake vending machine! Unfortunately, it is not based in the United Kingdom, but rather in the United States. However, it is a sweet vending machine and it does sell cupcakes; awesome!
Beverley Hills-based Sprinkles is a cupcake company which has decided to branch out into a new part of the market – the sweet vending machine market!
Now, this well-loved sweet treat is available 24hours a day, seven days a week. For $3.50, or £2 in UK currency, you can choose the flavoured cupcake you wish to eat and it is vended to you! The machine is able to dispense around 1000 cupcakes per day so there is always plenty of stock for those of us with a sweet tooth.
The machine also dispenses cookies as well as cupcakes so that those with an extra sweet tooth can buy one of each.
The sweet cupcake vending machine is hard to miss, being totally baby pink in colour – almost fitting into a Barbie beach scene. But it does mean that customers will notice the vending machine and be tempted to purchase one of the many-flavoured cupcakes.