Opera Touch-Hot Drinks Machine
Opera Touch
Opera Touch, an irresistible attraction for Vending's world
The best electronic technology and the best mechanical layout put at the service of maximum simplicity of management and of the best user experience: this is Opera Touch. Everything revolves around an extraordinary 13.3 "full hd screen that dramatically widens the drink offer and the number of information available for the consumer in comparison with a traditional distributor. Opera Touch is designed to provide operators with an extraordinary simplicity of management: thanks to the innovative electronics – successfully used on the 9100 and Kalea models – quickly programming and customizing the distributor functions is no longer a problem. New technology, maximum interactivity, premium segment performance: Opera Touch conquers everyone with a more evocative idea of Vending.
User Interface
Full HD touch screen 13.3″.
Up to 4 customizable product category.
Possibility to display product information and spots during selection and preparation phases
Technology
Z4000 patented coffee brewer.
Self adjusting blades.
Mixer with variable speed for perfect soluble drinks.
Electronics
Simple and intuitive programming and customizing of the technical menu.
Download of EVA DTS statistics through Bluetooth or IRDA (with BlueRed kit).
Possibility of ethernet or wi-fi connection for RSS feed management.
Fully compatible with Executive and MDB protocol.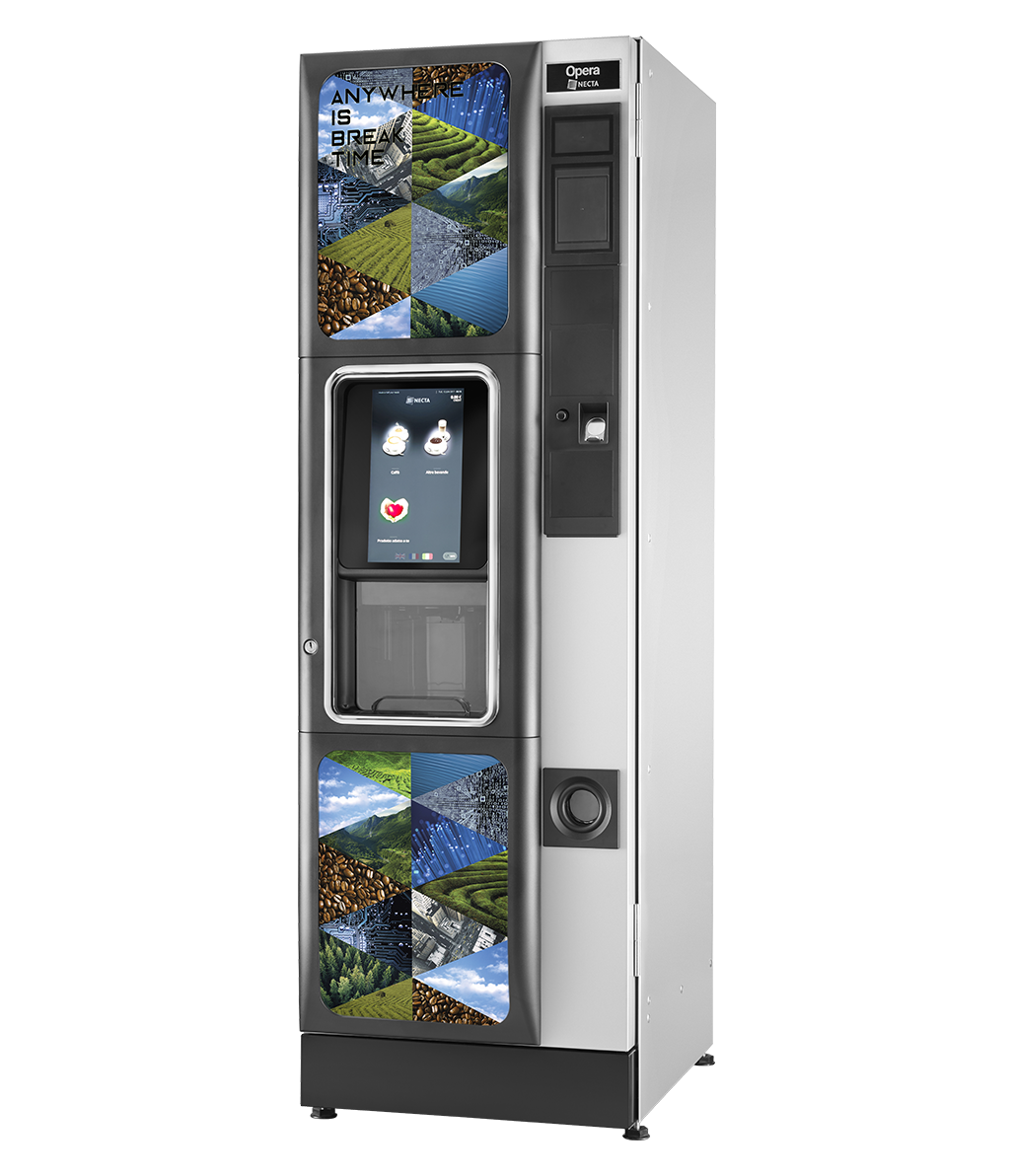 Pure Foods Systems is a family run business with over 50 years of experience in the vending industry. We specialise in supplying water coolers, coffee machines and vending machines from all the leading manufactures.

We supply all kinds of vending machines high quality; energy efficient snack vending machines to food vending machines to hot drinks vending machines. We can offer the perfect solution to suit your business.

We specialise in providing top quality ingredients at low prices. Our standard delivery is next working day if ordered before 2.00 PM and these items come straight out of a warehouse to deliver vending supplies.
Call us today at 0208 617 1516
or email: sales@purefoodssystems.co.uk
Please send any questions you need to know.