Necta - Kalea Plus Coffee Machine
Just a touch, and anybody can get a high quality drink with Kalea Plus. Kalea Plus uses cutting edge technology together with the heritage of Italian espresso, taste and culture. The outstanding throughput and speed will satisfy even the most demanding customers. Kalea Plus enables the creation of a personal customized coffee menu: a unique pleasure with enraptures, sip after sip.  
Enhance the consumer experience with the appealing user interface and an entirely customizable 7″ touch screen. Embedded WiFi, Bluetooth and 3G connectivity.  
Rent, lease or buy this machine. Rental hire from 1 day.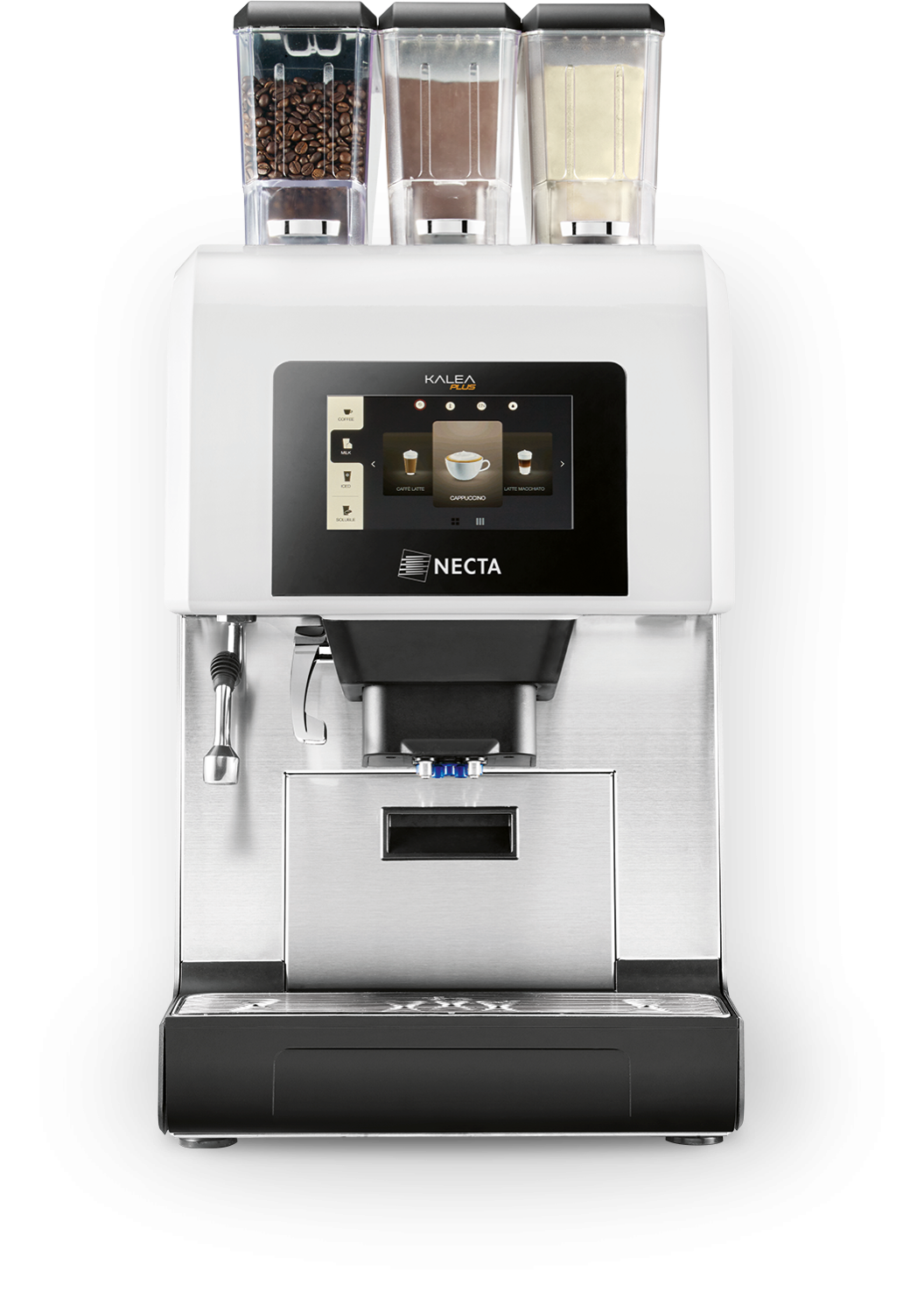 Pure Foods Systems is a family run business with over 50 years of experience in the vending industry. We specialise in supplying water coolers, coffee machines and vending machines from all the leading manufactures.

We supply all kinds of vending machines high quality; energy efficient snack vending machines to food vending machines to hot drinks vending machines. We can offer the perfect solution to suit your business.

We specialise in providing top quality ingredients at low prices. Our standard delivery is next working day if ordered before 2.00 PM and these items come straight out of a warehouse to deliver vending supplies.
Call us today at 0208 617 1516
or email: sales@purefoodssystems.co.uk Please send any questions you need to know.