Minisnakky-Snack & Drinks Machine
Minisnakky
Small in Size, Big in Efficiency
Helping to satisfy the snack needs of small and intimate gatherings, the Minisnakky completes the Necta range as the perfect solution for smaller locations, with the ability to dispense bottles, cans, snacks and confectionary.
This compact slave model can be banked with the Brio Up or Solista drinks machines to produce a complete snack and beverage solution on those environments where high quality refreshments are demanded, but space is at a premium. Thanks to LED lighting of the cell Minisnakky has a very limited energy consumption.
A complete and flexible offer
Possibility to offer both snack, cans and bottles.
When banked with H&C model, it offers a perfect service for a complete break.
Photocell in the delivery bin.
Design
Minisnakky benefits of a small footprint for location with reduced space availability.
The large window with LED lighting allows an excellent product view.
The user interface and payment system are fit on the master H&C machine.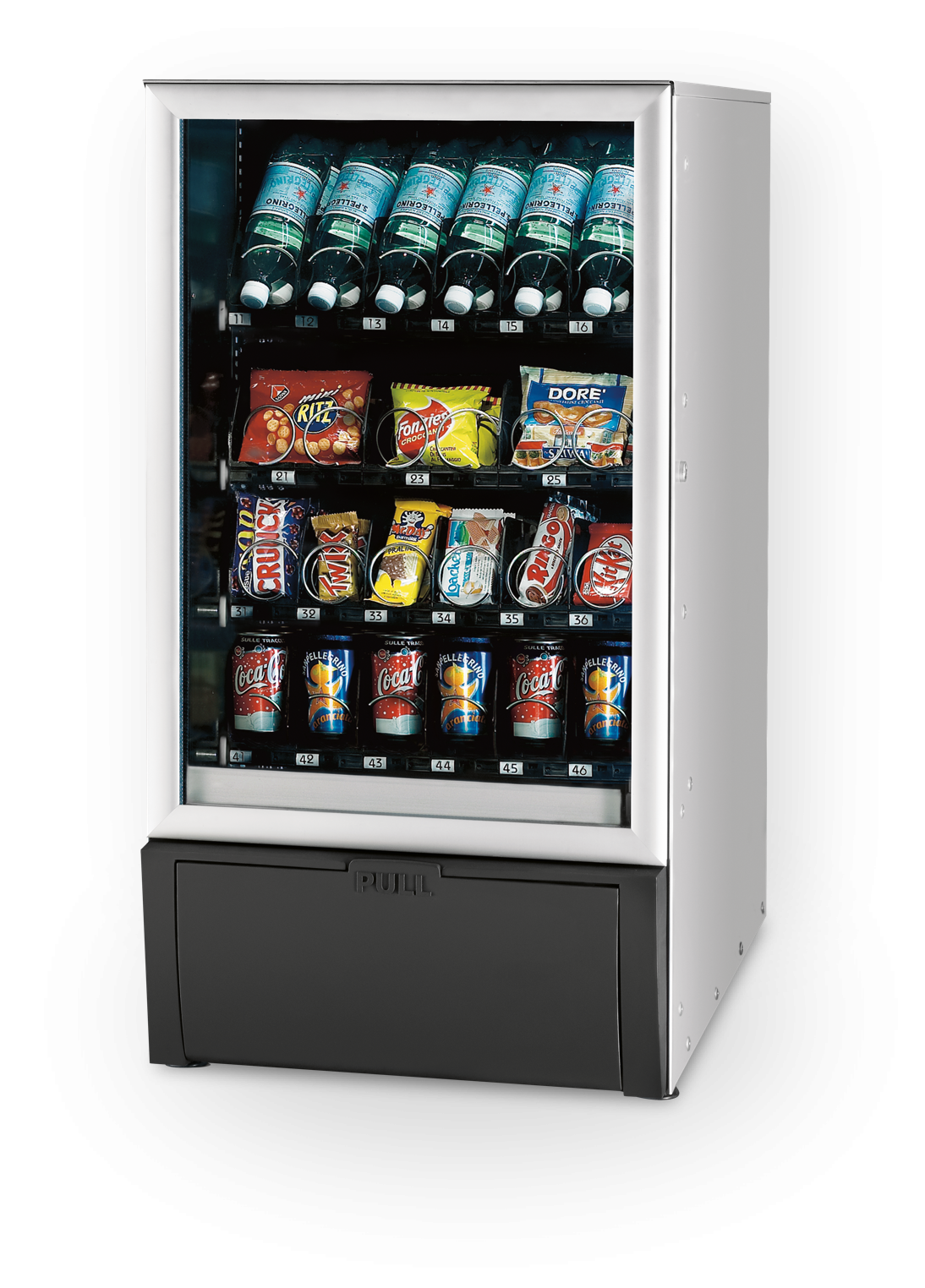 Pure Foods Systems is a family run business with over 50 years of experience in the vending industry. We specialise in supplying water coolers, coffee machines and vending machines from all the leading manufactures.

We supply all kinds of vending machines high quality; energy efficient snack vending machines to food vending machines to hot drinks vending machines. We can offer the perfect solution to suit your business.

We specialise in providing top quality ingredients at low prices. Our standard delivery is next working day if ordered before 2.00 PM and these items come straight out of a warehouse to deliver vending supplies.
Call us today at 0208 617 1516
or email: sales@purefoodssystems.co.uk
Please send any questions you need to know.