Mambo – Impulse Dispenser
Necta announces the arrival of Mambo, the Impulse model that can dispense not only food, but also a large variety of other products! It takes a mere glance to appreciate just how ground breaking this machine really is: Mambo looks like a genuine MultiShop, capable of delivering up to 84 selections from 14 trays, and that's exactly what it is.  
What's more, Mambo can offer products of all shapes and sizes, thanks to the combination of its large drop channel and XL delivery bin. On the strength of its innovative features alone, Mambo is destined to become a benchmark machine, particularly in the category of Semi-Public Locations, which encompasses airports, hotels and other areas of major footfall, where qualities such as robustness and the variety of products on offer are winning qualities. 
Mambo benefits of two independent cells with up to 6 trays each with ETL . 
With up to 84 single selections, this model has no dimension limits for the dispensed products thanks to the large chute channel (220 mm) and the large pull out delivery bin with lighting and dumper. 
This Impulse dispenser manages, with one single cooling unit, up to 4 temperatures inside the cells. 
Rent, lease or buy this machine. Rental hire from 1 day. Contactless payment system can be fitted.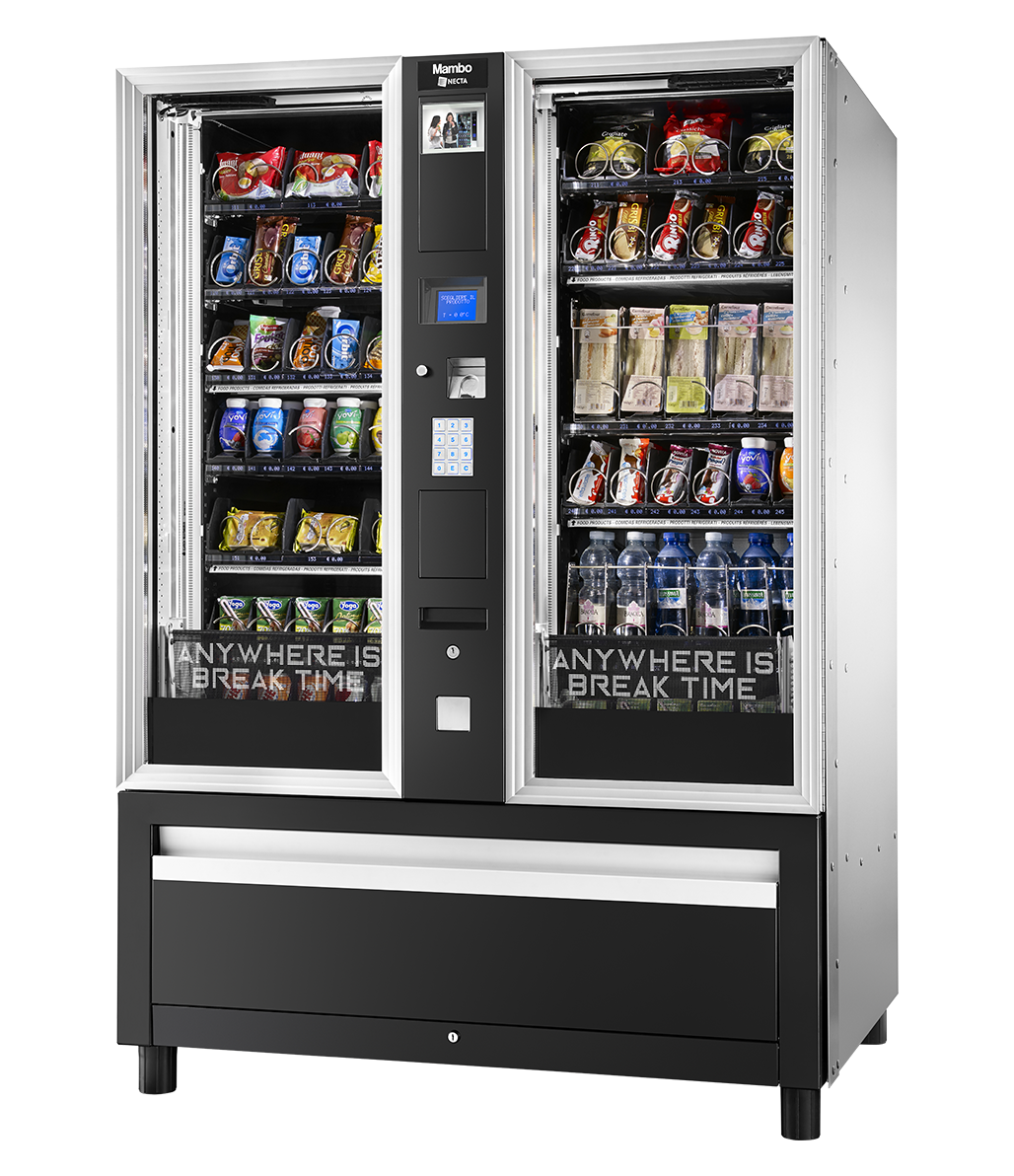 Pure Foods Systems is a family run business with over 50 years of experience in the vending industry. We specialise in supplying water coolers, coffee machines and vending machines from all the leading manufactures.

We supply all kinds of vending machines high quality; energy efficient snack vending machines to food vending machines to hot drinks vending machines. We can offer the perfect solution to suit your business.

We specialise in providing top quality ingredients at low prices. Our standard delivery is next working day if ordered before 2.00 PM and these items come straight out of a warehouse to deliver vending supplies.
Call us today at 0208 617 1516
or email: sales@purefoodssystems.co.uk Please send any questions you need to know.