Maestro Touch - Coffee Vending Machine
Elegant, with external profiles in black anodized aluminum, black door and dark gray cabinet and a frameless, all-glass touch-screen: this is Maestro Touch, new high-end vending model for the hot drinks market. 
Maestro Touch focuses on cutting-edge performance and on the ability for consumers to customize their drinks and to consult nutritional information to identify the most suitable product for their needs. 
The electronics have been completely renewed, with a latest generation microprocessor and advanced software that leads to easier machine management and programming, and to a high level of personalization of the graphic interface. 
All the technical and aesthetic innovations lead to an exciting User Experience: Maestro Touch brings your break to a higher level. 
Rent, lease or buy this machine. Rental hire from 1 day.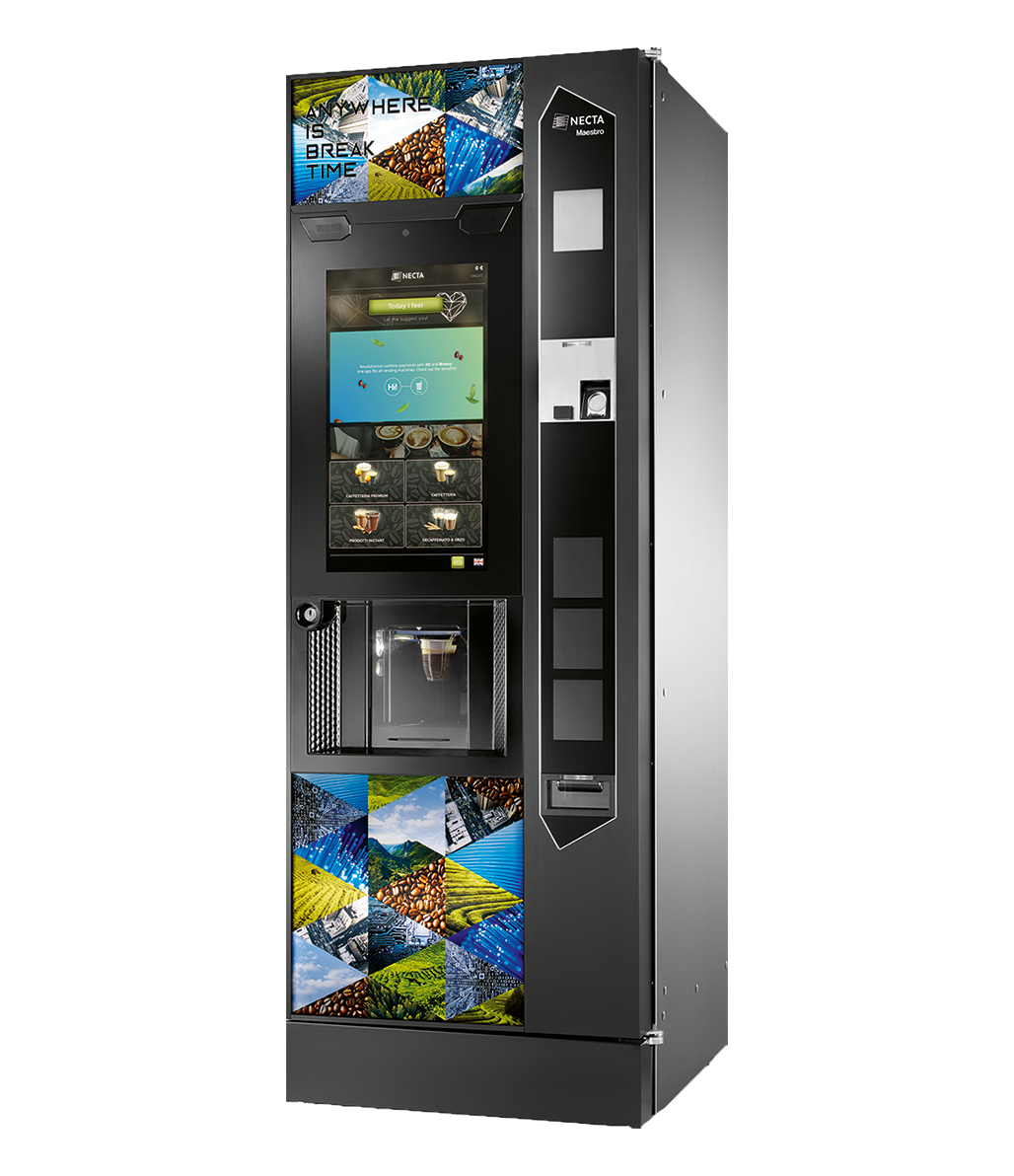 Pure Foods Systems is a family run business with over 50 years of experience in the vending industry. We specialise in supplying water coolers, coffee machines and vending machines from all the leading manufactures.

We supply all kinds of vending machines high quality; energy efficient snack vending machines to food vending machines to hot drinks vending machines. We can offer the perfect solution to suit your business.

We specialise in providing top quality ingredients at low prices. Our standard delivery is next working day if ordered before 2.00 PM and these items come straight out of a warehouse to deliver vending supplies.
Call us today at 0208 617 1516
or email: sales@purefoodssystems.co.uk Please send any questions you need to know.