Karisma
Character, unrivalled performance and excellent coffee
Designed for day to day coffee service in high quality hotels and especially for breakfast coffee, Karisma represents outstanding dispense speed and high productivity (up to 200 cups per hour). Karisma offers a wide customizable range of hot drinks based on authentic Italian espresso coffee beans and fresh milk, or soluble products such as chocolate. The super automatic Karisma is characterized by a contemporary and elegant Italian design, compact dimensions, stylish accessories and eye catching touch screen interface.
Quality in the cup
Cutting edge technology together with the heritage of Italian espresso, taste and culture: the best of coffee drinks using coffee beans, fresh milk, and soluble products.
Creation of a personally customized coffee menu, a taste feast which satisfies the most demanding palates.
User-friendly
Interactive, capacitive and latest generation 7" touch screen.
Easy to use by staff or in self-service mode and flexible menu options: from 9 to 12 selection icons on each screenshot.
Speed
Dispensing up to 200 cups/hour, consistently perfect.
Offering a rapid and optimal service, especially at peak hours, ensuring a professional drink quality; equipped with an innovative, performing milk pump, it guarantees speed and reliability of doses.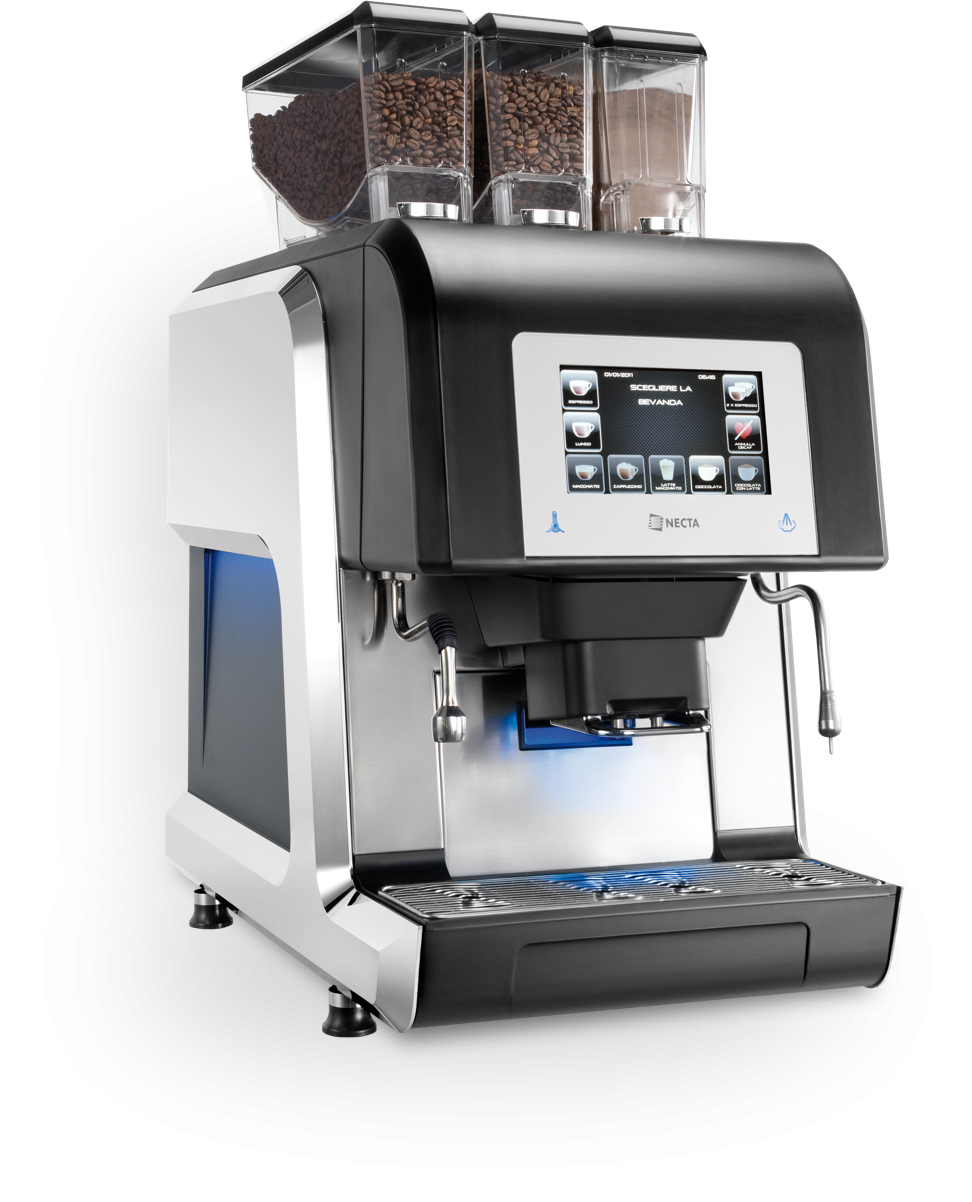 Pure Foods Systems is a family run business with over 50 years of experience in the vending industry. We specialise in supplying water coolers, coffee machines and vending machines from all the leading manufactures.

We supply all kinds of vending machines high quality; energy efficient snack vending machines to food vending machines to hot drinks vending machines. We can offer the perfect solution to suit your business.

We specialise in providing top quality ingredients at low prices. Our standard delivery is next working day if ordered before 2.00 PM and these items come straight out of a warehouse to deliver vending supplies.
Call us today at 0208 617 1516
or email: sales@purefoodssystems.co.uk
Please send any questions you need to know.