Kalea
Good looks team up with functionality
Kalea is the ultimate way of offering quality coffee. Get used to being able to offer a delicious menu of coffee drinks, all of them perfectly made, from the authentic Italian espresso to frothy cappuccino and latte macchiato, just to name a few. Kalea, from Necta: it's Italian quality coffee at your fingertips.
A unique solution for all needs
A compact machine delivering Espresso + Fresh Brew + Fresh Milk, espresso coffee and flat black coffee from the same Z4000 brewer, high-performance brewer, regulation of blades and a gear pump for milk.
User-friendly
An appealing user interface enhancing the consumer experience and an entirely customizable 7″ touch screen.
Quick settings and easy diagnosis for the professionals.
Maintenance and easiness
Easier access to the components and faster change of the parts, modular design of the internal of the machine and reduced maintenance costs.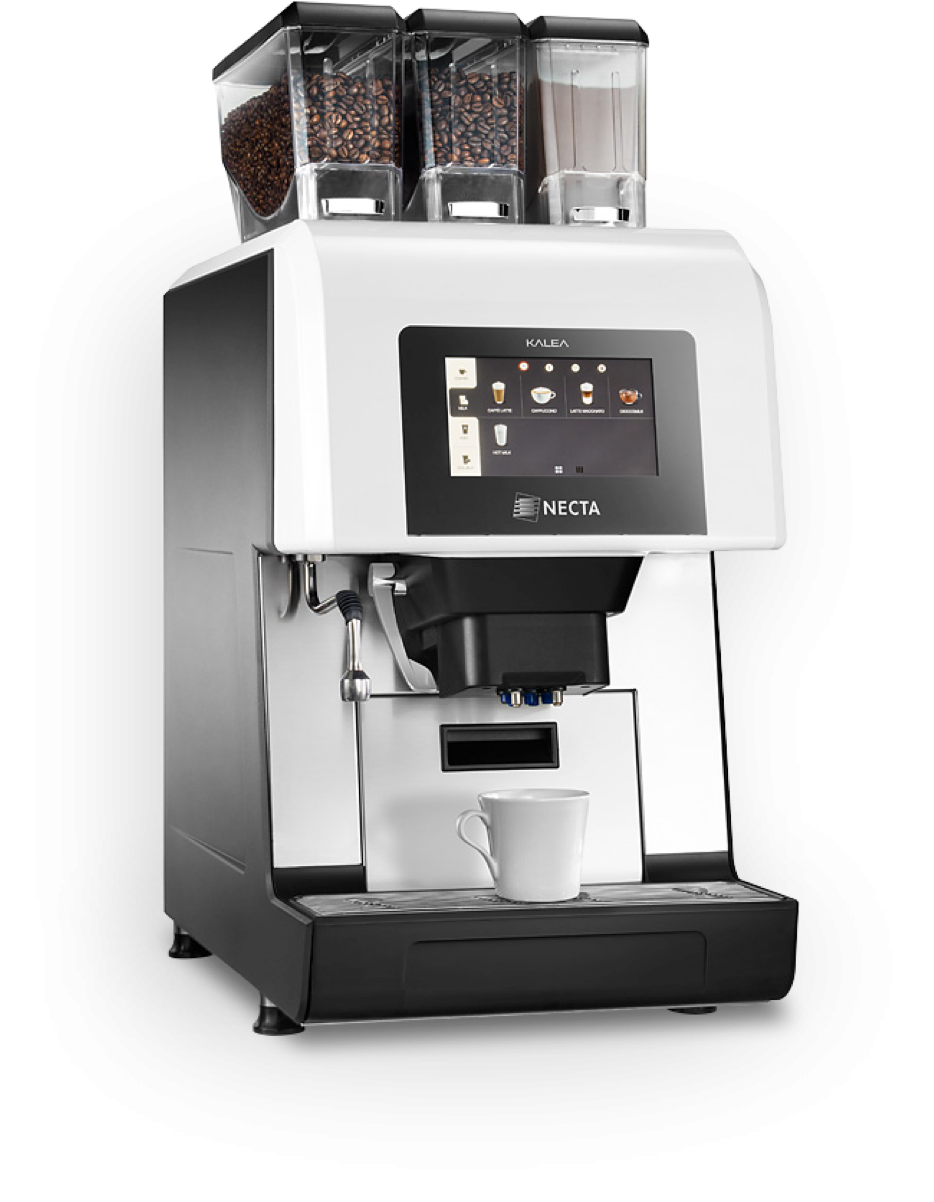 Pure Foods Systems is a family run business with over 50 years of experience in the vending industry. We specialise in supplying water coolers, coffee machines and vending machines from all the leading manufactures.

We supply all kinds of vending machines high quality; energy efficient snack vending machines to food vending machines to hot drinks vending machines. We can offer the perfect solution to suit your business.

We specialise in providing top quality ingredients at low prices. Our standard delivery is next working day if ordered before 2.00 PM and these items come straight out of a warehouse to deliver vending supplies.
Call us today at 0208 617 1516
or email: sales@purefoodssystems.co.uk
Please send any questions you need to know.