Canto
In a class of its own
When it comes to technological innovation and high quality drinks, Canto is in a class of its own. With the combination of an uncluttered style and an understatedly stylish line, Canto simply glows with elegance. Thanks to innovative technologies, drinks of all varieties are delivered at optimum quality and served in the cup that better exalts their taste.
From perfect Italian espressos and authentic English teas to frothy cappuccinos and creamy chocolates, all individual tastes are catered for in this example of fine Italian craftsmanship.
Patented technologies for a perfect drink
Z4000 coffee unit, Sigma fresh brew unit and Freemix instant technology at your service.
24 Volts variable speed mixers.
Dual Cup device allows you to have two diffent cups sizes and types.
Banking possibility with Samba and Diesis.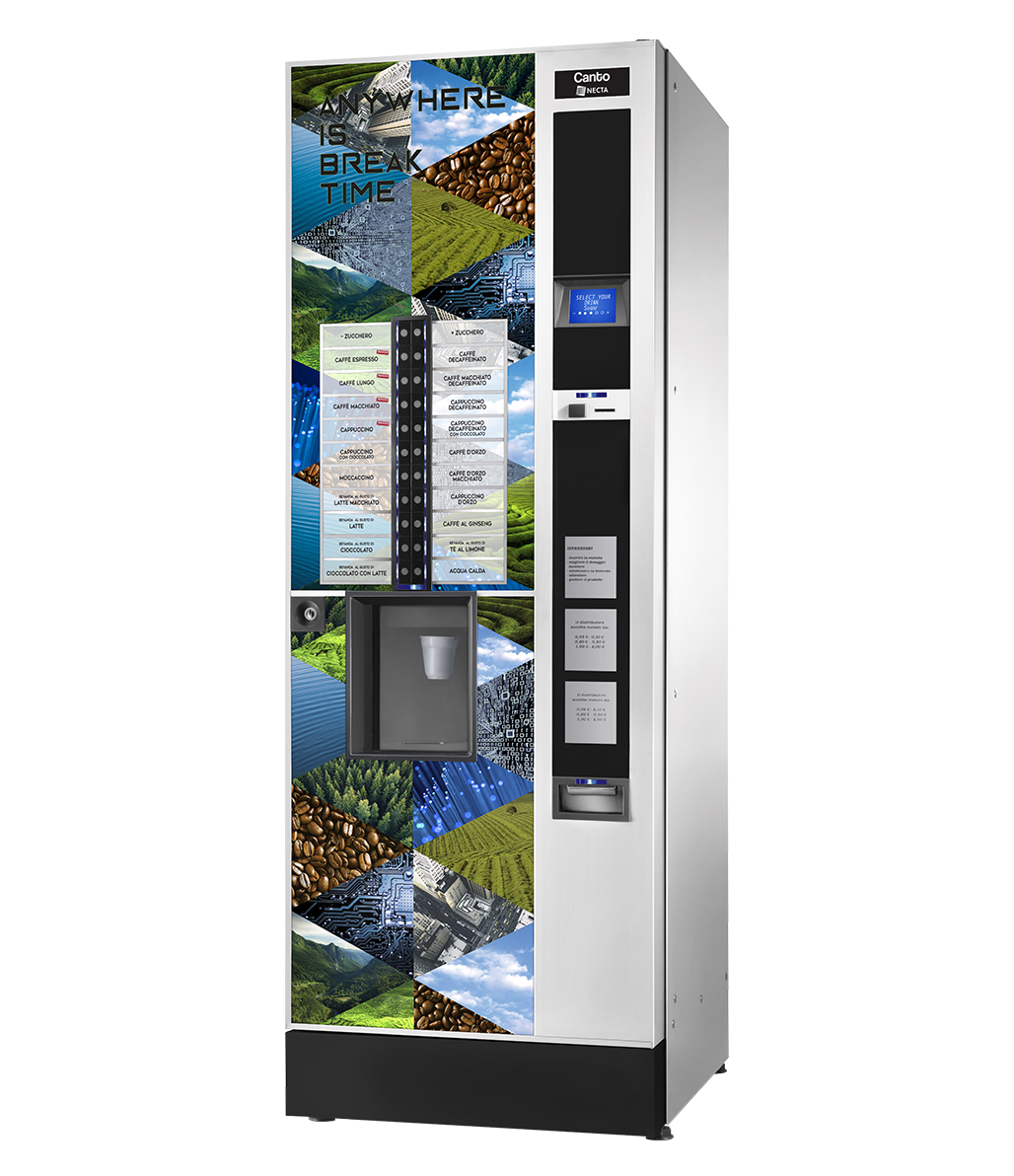 Pure Foods Systems is a family run business with over 50 years of experience in the vending industry. We specialise in supplying water coolers, coffee machines and vending machines from all the leading manufactures.

We supply all kinds of vending machines high quality; energy efficient snack vending machines to food vending machines to hot drinks vending machines. We can offer the perfect solution to suit your business.

We specialise in providing top quality ingredients at low prices. Our standard delivery is next working day if ordered before 2.00 PM and these items come straight out of a warehouse to deliver vending supplies.
Call us today at 0208 617 1516
or email: sales@purefoodssystems.co.uk
Please send any questions you need to know.