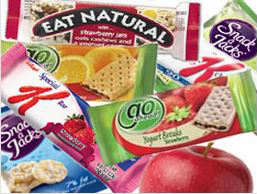 When it comes to vending machines it is important to choose the right products for the right venues. At PureFoodsSystems, we supply vending machines to all different kinds of businesses including schools, offices, construction companies and more.
Offices and businesses are great places to install vending machines because the machine provides staff members with the chance to grab items they've forgotten to bring such as water or snacks but they also supply meals such as salads, sandwiches, crisps, fruit and much, much more. Vending machines within businesses are also a great way of providing members with essential items which are specially tailored to your business such as personal protective equipment.
When we supply vending machines to our clients, we spend time chatting with the managers to help them choose the products they would like to include in their machines in relation to the kinds of service they provide their staff. For instance, some offices tend to focus on more specialist items while others simply want snack or drinks machines.
We have an extensive range of products and we stock many items which our clients can choose from. We deliver these items to our clients whenever they order as part of our service, should our customers choose this.