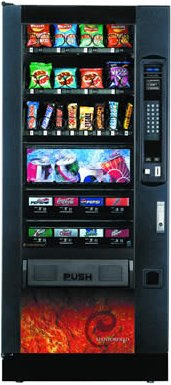 Don't always believe what people say about there being no such thing as something for free. At Pure Food Systems we offer free vending machines to all our customers who wish to try out the vending machine business or who do not have the money to pay for a machine.
Our system works but providing the free vending machine to our client who when installs it at their place of work or a location which they have scouted and seen would work well as a site for their free vending machine.
We want to help people move into the vending machine business and a way in which we can help make this a possibility is to offer start up individuals and small companies the opportunity of using a free vending machine.
We recoup our output by taking a cut from the income of the machine. However, clients who use our free vending machine service will also receive our maintenance service and are offered personnel to restock and clean their free vending machines.
Restocking is a simple task to carry out but some vending machine owners just do not have the time to restock each of their items.
For more information about our free vending machine service do not hesitate to give us a call today.