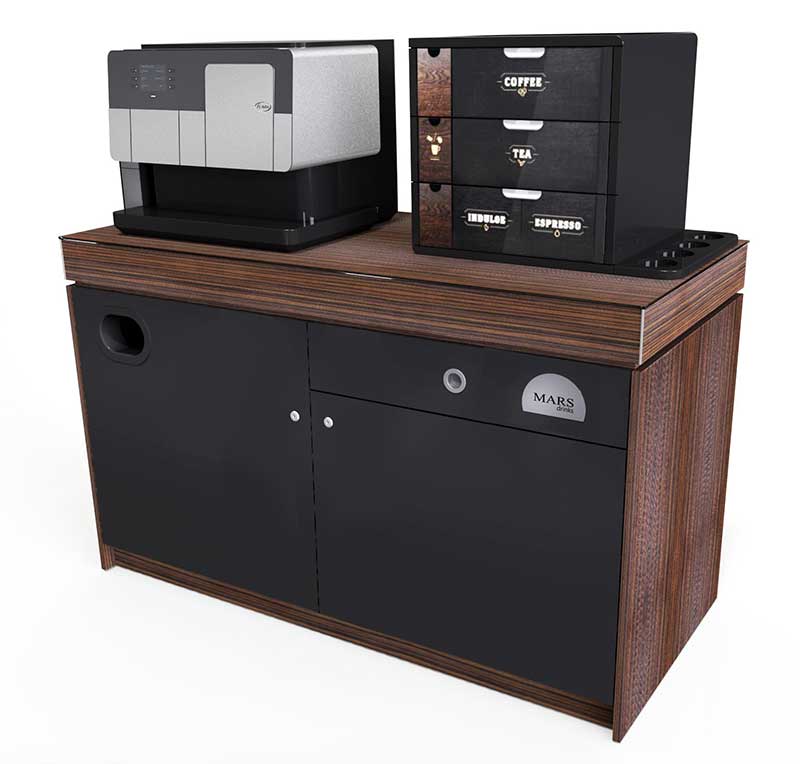 Introducing the stylish new FLAVIA barista Base Cabinet from Mars Drinks – which compliments any workplace. With its functional cupboard space and neatly concealed bin shoot, it will transform any break area into the perfect place to pause, enjoy and connect.
We estimate the new FLAVIA® barista base cabinet will be available to deliver w/c 15th June.
The SKU code to order the new base cabinet is B1UK
£625.00
The measurements of the new base cabinet are:
Width 1475 mm
Depth 671 mm
Height 905 mm
The FLAVIA barista Brochure is being updated to show the full image and specifications of the base cabinet and will be available to order via Intermail mid-June.
View specifications and instructions here
The new cabinet has an additional back panel available to order at a cost of £125, this panel enables 360 degree viewing, allowing you to place the cabinet anywhere in any space and look aesthetically pleasing from all angles.