Stationery VENDING MACHINES
From pencils and pens to hole punchers, books and staplers, we can provide customised stationery vending machines depending on requirements.
For usage in schools, colleges, universities as well as offices, the innovative stationery vending machine is perfect for any environment where such equipment is used.
The machines all come in black, however many opt for us to wrap the machines in your own branding, such as the school colours and logo. 
Simply send us your samples and we can respond straight away with what can vend and what cannot. Stationery vending machine delivery is quick: within the last few months, we've provided many book vending machines within 5 working days of order all over the world. We can convert any of our snack vending machines into stationery vending machines. 
We offer UK long-term and short-term solutions, starting from as little as one-day hire, as well as purchasing the machines and worldwide shipping. 
Suitable for indoors and outdoors, the vending machines come in a variety of sizes and require either 110 volts or 230 volts. They can be set up to accept cash, tokens (especially popular in schools – more information below) or card payments (via Nayax – more information below). We have a huge number of machines available which are ready to be customised.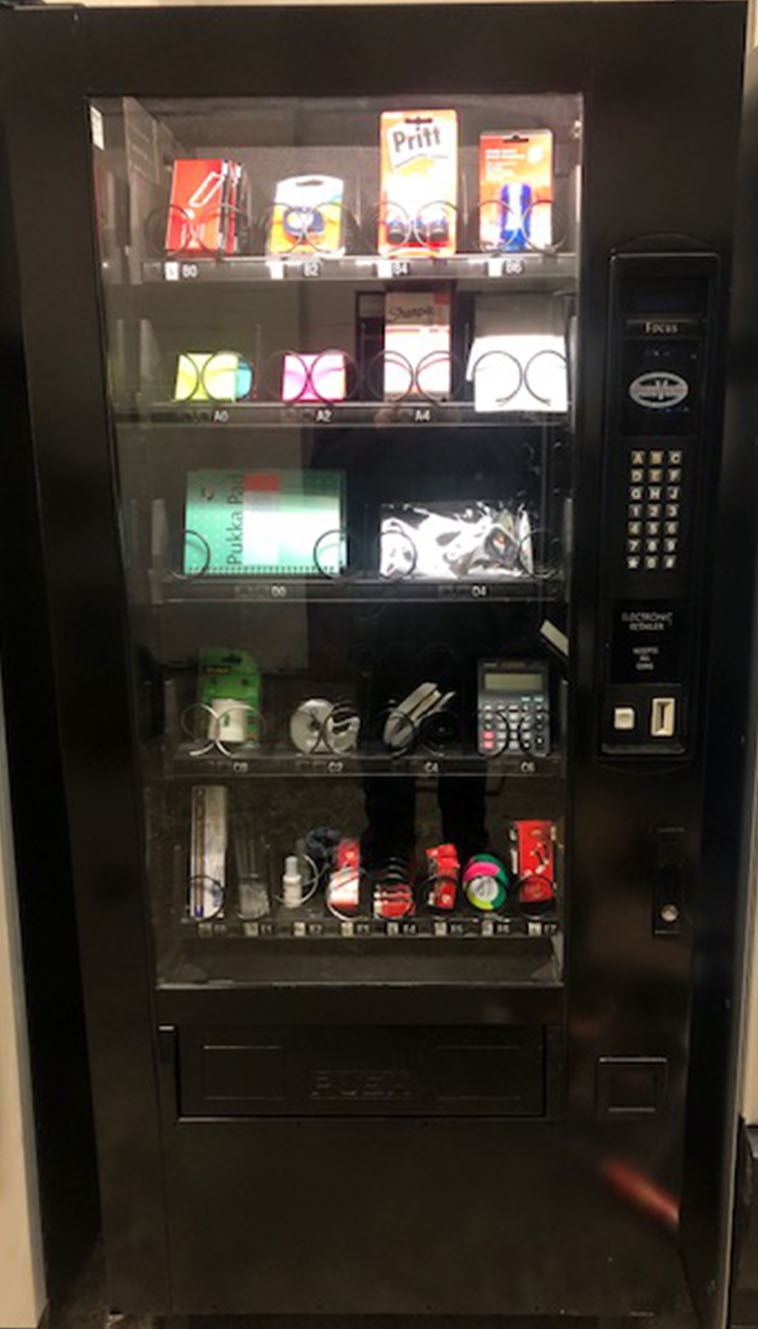 Stationery Products Available for Vending Machines
General Stationery
Pens
Pencils
Sharpeners
Erasers
Colouring pencils
Felt-tips
Rulers
Hole-punchers
Calculators
Mathematics sets (with compass and protractor)
Staplers
Staples
A4 books
Notebooks
Batteries
Pencil cases
Sketch pads
Paints
Brushes
A4 Folders
Plastic folders
Scissors
Glue
Selotape
Tipex
Office Specific stationery
USBs
Headphones & Headsets
Printer-ink cartridges
Post-it notes
Letter-openers
Cardboard letter trays
Printer ink
Screen cleaning wipes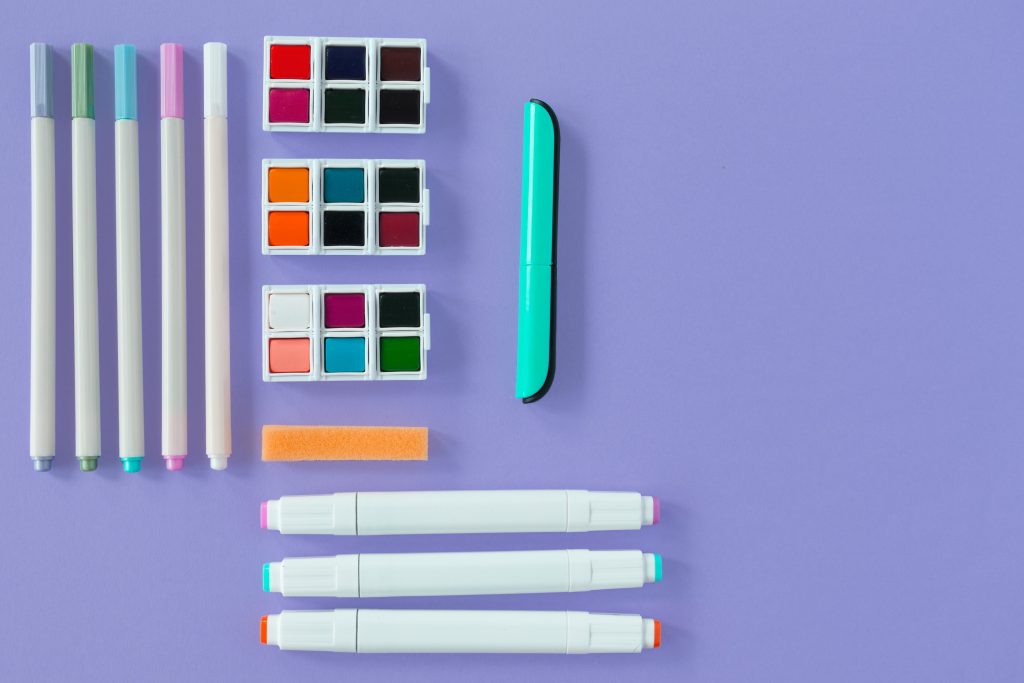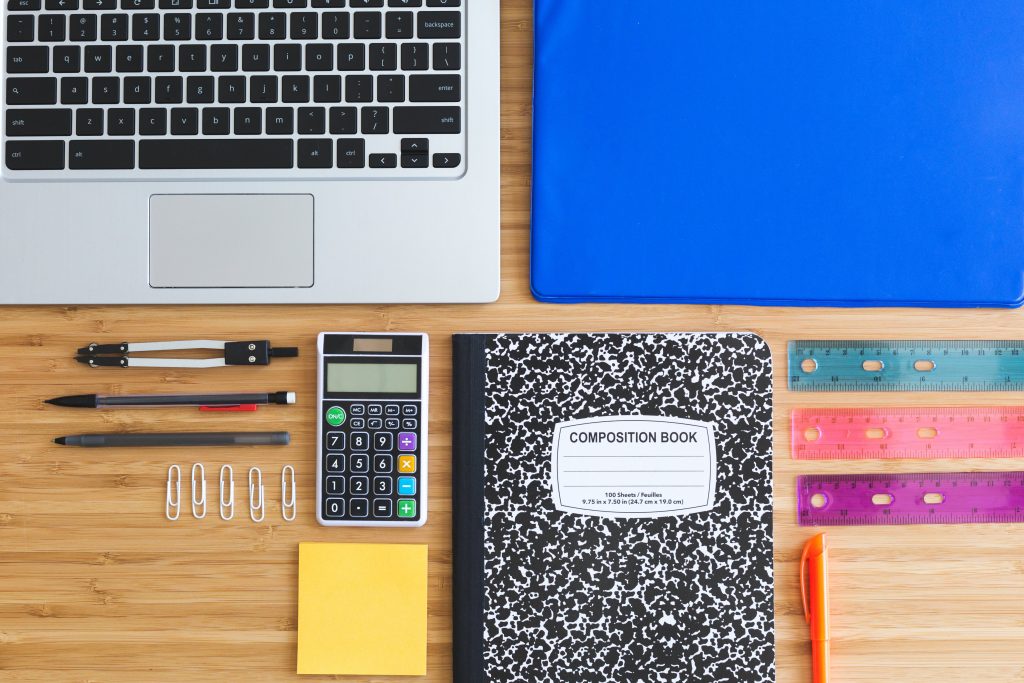 Three Stationery Vending Machine Sizes Available
SMALL: 730mm WIDE | 900mm DEEP | 1780 HIGH
MEDIUM: 812mm WIDE | 740mm DEEP | 1830 HIGH
LARGE: 968mm WIDE | 740mm DEEP | 1830 HIGH
All designed to fit through narrow doors, please contact us for more detailed information about the dimensions.
Payment by tokens
We can offer a simple token system for the payment of stationery.
This is especially popular in schools where tokens can be used as a reward for good behaviour etc.
We can add Nayax Payment Solutions to your vending machines
With more and more customers opting for cashless purchases, Nayax offers a contactless card payment solution for vending machines. Not only will this allow customers to have the flexibility to pay any way they chose, but it also offers up benefits for businesses in the management and monitoring of the stock being sold and what remains.