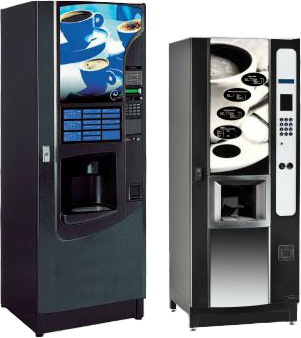 A publican has installed a vending machine in his establishment which vends beer and alcoholic products in a bid to stay ahead of the game and push the industry forward. Joseph Ryan set up the machine  in his Hackney pub, The Fox, earlier this year. His desire was to push the boundaries of his industry.
But the vending machine, which he bought from eBay for £1,500, has caused a stir among his regulars. Ryan said some people have hated the idea while others have been supportive, but he is happy that the drink vending machine has caused discussion among his punters. And before you get too confused, the vending machine sells drinks which are not currently available in the pub, so customers are getting something different by using the machine. The drinks the vending machine dispenses are vended using a robotic arm and it is thought this is the first one to be installed in a pub.
The Japanese-made machine dispenses 40 beers from the UK and the US and ranges in its cost.
Mr Ryan said he had the idea while enjoying a drink and thought it would be a chance to push the industry forward.