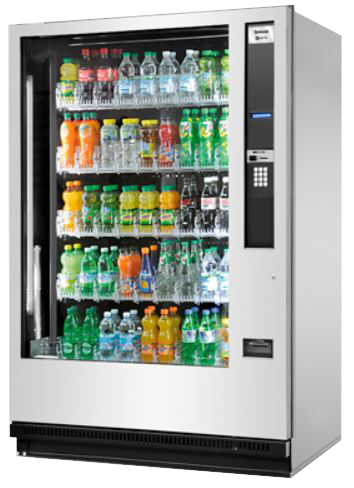 A vending machine which sells drinks in Japan has been programmed to suggest to its customers which drink they should choose from the drink vending machine. The drink vending machine has been rigged up to recognise customers by their gender and their age and then makes their drink suggestion accordingly.
The first vending machine was launched in August at Tokyo's Shinagawa Station and the owner is JR East Water Business Co. The drink vending machine has sensors embedded into the huge screen (47 inches to be exact) which helps the machine to determine the details of the people approaching. After recognising the key features of the customer such as their age and their gender, the drink vending machine then recommends a rink to the customer. What is more is that the machine also takes into account the time of the day and the temperature at the time in order to make its suggestion. There are many more of these kinds of drink vending machines geared up to being launched throughout Japan.
This individually targeted advertising is incredibly effective but it is unknown if we will see similar machines here in the UK. What we do know is that this kind of technological advancement is constantly putting vending machines and drinks vending machines on the map and is causing the vending machine market to keep at the forefront of cutting edge tech.