BIKE REPAIR VENDING MACHINES
Offering a 24/7 solution for cyclists, here at Pure Food Systems, we can provide bike repair kit vending machines. From inner tubes to puncture repair kits and fluorescent bands, we can vend a large range of different cycling accessories and equipment.
Servicing the community, these vending machines can be wrapped in any branding and we have a selection of different sizes to pick from – and shelving can be moved around to fit in products of shapes. They can be set up to accept coins and cards as payment methods, making it simple for all customers to make purchases.
We appreciate the requirement to be very flexible in our offering so we can provide both long- and short-term rental agreements, starting from as little as half a day which is popular choice for a cycling event – all at highly competitive prices. We can also arrange delivery and collection at very short notice.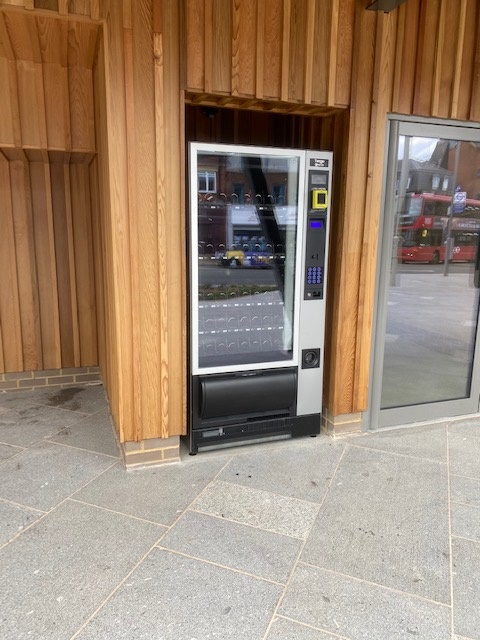 Bike repair vending machine in situ in Kingston-upon-Thames, serving the comminity of cyclists.